NEW FEATURES
Quickbooks Integration
Our long awaited Quickbooks integration is finally live! Easily and automatically sync customers, invoices and payments between Finli and your accounting system.
Upon connecting your QuickBooks account, all existing customers in Finli will be shared to QuickBooks. If these customers already exist in QuickBooks, they will be linked based on the email address associated with each customer.

Going forward, any new invoices sent or payments collected through Finli will be automatically recorded in your QuickBooks dashboard.
For more information, please read this article in our Help Center.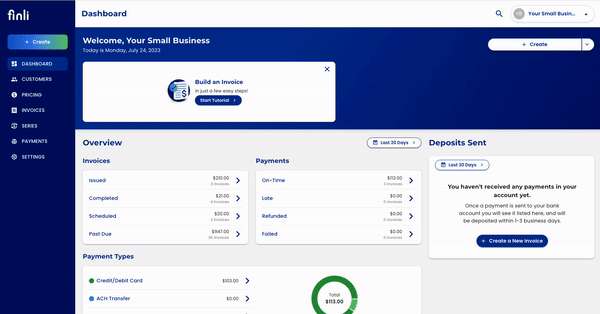 Payment Receipts
As soon as a customers payment is completed, you'll now have the ability to send a Receipt through Finli! Feel free to send through your dashboard or download as a PDF for your records.

Customers will be able to view the receipt from the completed invoice page. They can also access receipts at a later date from within the Payer Portal.
To view more details about receipts, please visit the Help Center.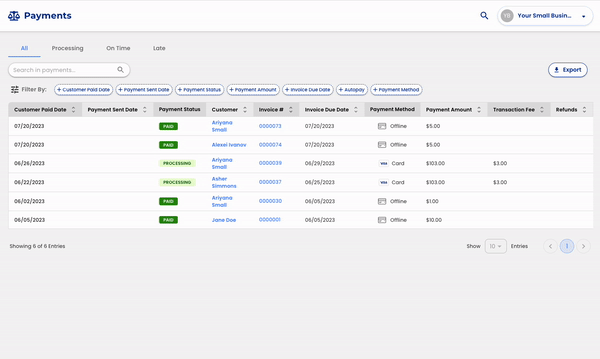 OTHER UPDATES
Invoice Numbers
Keep track of Invoices with our new customer-facing numbering system! Reduce confusion when bills share the same amount or due date.
Numbers will automatically be created as soon as an invoice is drafted and can not be edited.
For help, please read this article.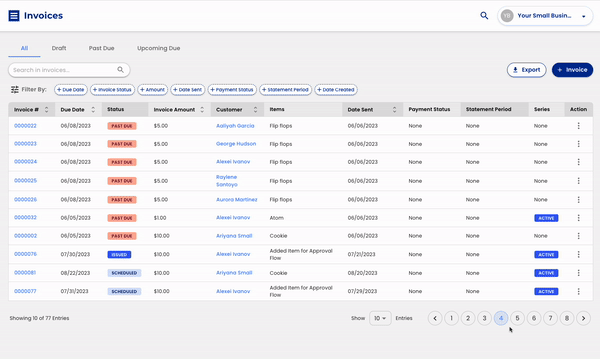 Updated Navigation Bar
Last but certainly not least, you may have noticed that Finli debuted an updated Navigation! We heard your feedback and are always looking for ways to improve the Finli Dashboard experience.