NEW FEATURES
Pay-By Link
Your business can now receive payments of any amount without the hassle of creating and sending an invoice!
Here's how it works: Create your unique Pay-by Link URL and choose how you'd like to share it with customers. You can either use a QR code or send customers an SMS or email with the link.
Once a customer has been shared the link, they can pay you any amount they choose, whenever they like. Whether it's a one-time service fee, a donation, or a custom order, Pay-by Links simplify the process.
Get paid faster with Pay-by Links. To learn more check out our help center.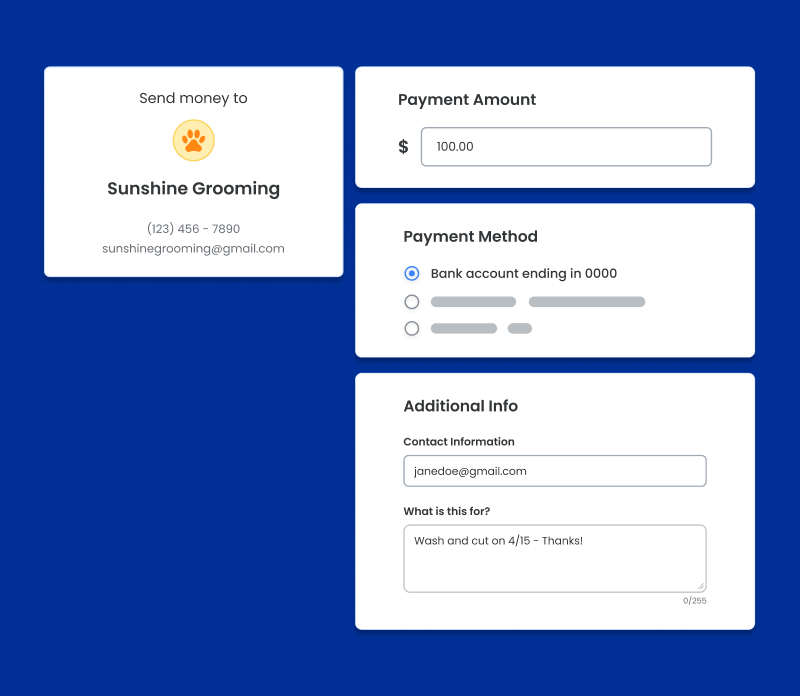 OTHER UPDATES
Updates to Invoice Link Sharing
We've recently improved invoices to make them more sharable and collaborative – to make it easier for you and your customers.
Anyone can now easily send and share an invoice using the unique invoice link and any verified user can make a payment. We're hoping these updates make it easier for you to get paid faster and reduce the amount of back and forth between your and your customers.
No more sending duplicate invoices. No more waiting for payments.