Every small business has different needs, and their tools should reflect that. That's why we worked on our new customizable fields and attachments features. Collecting permission slips and need to keep track of them without the clutter? Preparing snacks for the week and need to remember who's allergic to what? With our new features, you have the ability to collect and keep track of all the information you need to run your business.
---
Custom Fields
With our new custom fields feature, you can keep track of anything you'd like. Need to remember your students' shoe sizes? Want to keep track of their favorite colors or what time they get picked up? Want to record anything else that would make it easier to run your business? Now you can. It's easy to add a custom field and choose the type of data you'd like to record. You can either add the field under the 'Settings' tab or by adding a field to one of your customer's information fields. This will make that field exist for all of your other customers as well. Super convenient!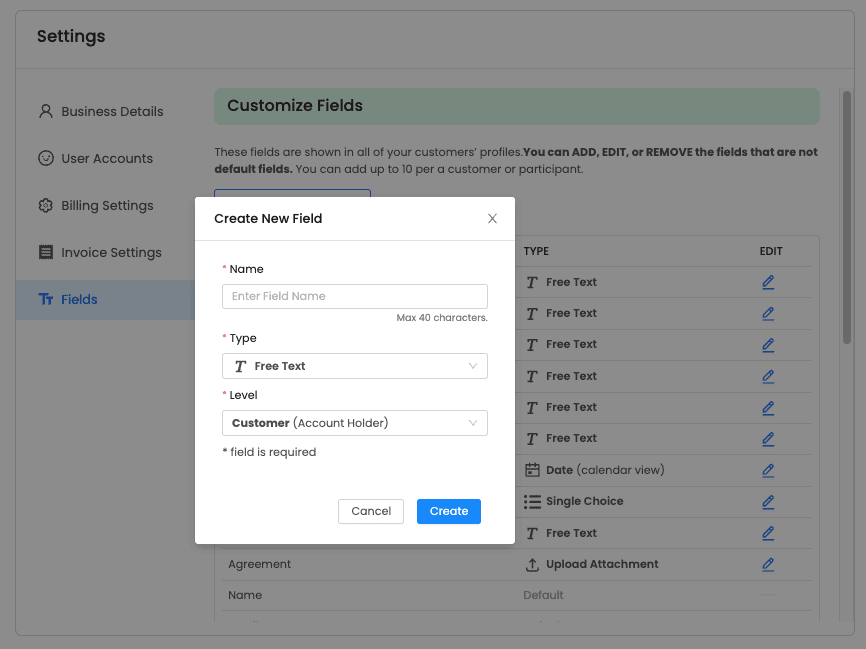 Attachments
Collecting forms with a signature on it? With our new attachments feature, you can upload a picture of the form (or anything else you'd like to keep track of) and attach it directly to your customer's profile. Worrying about losing important documents is a thing of the past.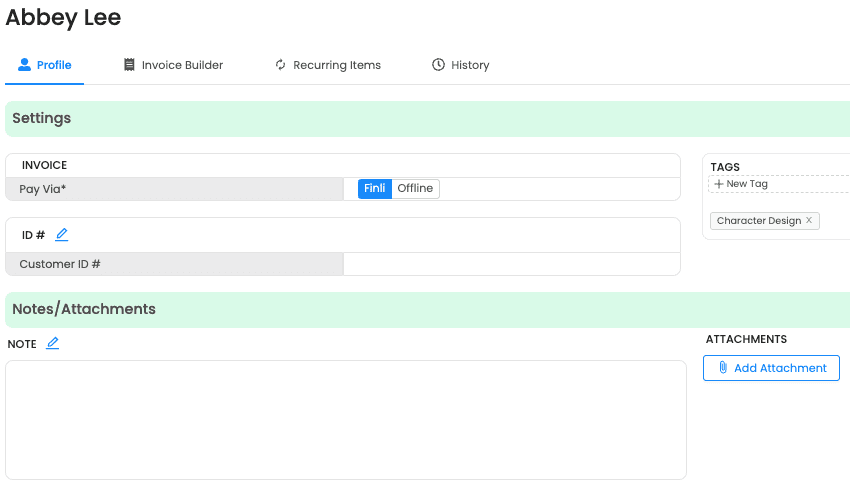 ---
We're constantly adding new features to make it easy for your customers to access and pay you so that you can be paid on time, every time, so you can spend less time worrying about getting paid and more time doing what you actually love.

Interested in trying Finli for free for 30 days? Schedule a demo here.