Each day the Finli team is hard at work to deliver on our mission of financially lifting small businesses and communities. We are relentless about building the ultimate platform and have been hard at work developing new and improved features and solutions. Thanks to all our current customers for the wonderful feedback that allows us to continue to evolve our product to serve all businesses.
Since the beginning, Finli has served as a safe, secure, and seamless solution for your business – and now we have even more in store for you. I couldn't be more excited to share the new and improved Finli with the world, here's what you can expect:
(drumroll please…)
What's Staying the Same
Nothing about the core of our platform is changing. As ever, Finli serves your business by easily accepting payments in a professional, affordable and compliant manner. Since we launched in 2020, our customers have enjoyed great success with our invoicing, customer relationship management (CRM) and payments capabilities. Now, we've designed these updates to expand upon – and improve – our existing platform even more.
What's Getting an Upgrade
In addition to the platform's sleeker look and feel, we've listened to customer feedback and incorporated some new features you've been asking for. Here's a sneak peek.
Account Management
Teams – Finli now supports multiple users within a single business.
Internal Notes – Within our CRM, you'll be able to leave notes that aren't visible to your customers.
Multiple Business Accounts – For all our serial entrepreneurs out there, a single user can now manage several business accounts in Finli, accessible through a single login.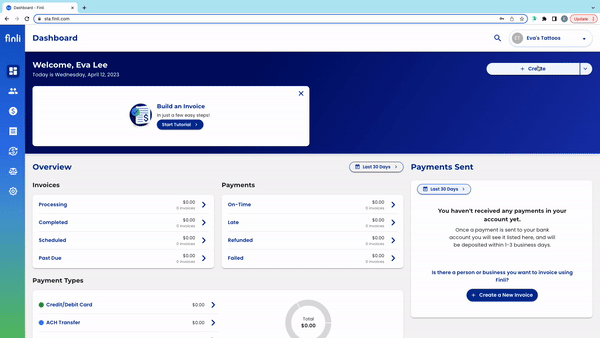 Invoicing & Payment Tracking
Offline Payment Tracking – If a customer pays you through a check or cash, you can record this on their invoice and send them a receipt.
Easy Refunds – When needed, businesses can now send customer refunds directly within the platform.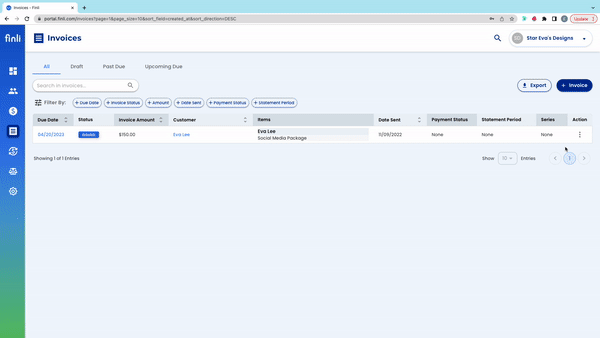 Dashboard Functionality
Improved Global Search – A real time saver, our enhanced search functionality will be present on every page.
User Portals – Do your customers want to keep track of their past payments and invoices? Now they can log in to their own portal to do exactly that.
Save Time, Get Paid Faster & Professionalize Your Business
With V3 of Finli, you'll have access to everything you already love about Finli and much more. We're so proud to deliver the features and support you need to grow your business – and excited to be your ally as you do. We can't wait to hear what our Finli community thinks about this launch.
Check out the new Finli Dashboard here!
Warmly,
Lori Shao