A Click Above is a premier dog training facility founded in 2005 and based in Northern Virginia, where nearly 300 students participate in class each week. The company is known for its acclaimed courses and top-notch results, with classes often filling up in as little as one minute after registration is opened. With a full waitlist and busy schedule, the team at A Click Above needed a way to streamline its invoicing and payments and chose Finli. Here's the story.
The Status Quo
Prior to 2022, A Click Above wasn't using invoices at all. With an understanding that students knew how much they owed for their classes, they would write checks for their tuition accordingly. Unfortunately, accepting, depositing, and processing this volume of checks every time a six-week training session came around created accounting nightmares. Not only did the team have to fill out cumbersome forms, but paper checks were easy to lose and returned checks were an ongoing problem.
The team at A Click Above recognized it was time for a different system, and started exploring digital solutions like PayPal. A Click Above Instructor Julie Bacon said, "PayPal had some attractive options, but the high fees were a real obstacle. And, as someone who came from the tech world, we weren't comfortable with some of their security measures." When they heard about Finli, they gave the tool thorough consideration and liked what they saw, from functionality, security, and pricing standpoints.
Adding Invoicing and Saving Time
When the team started with Finli, they had to change some of their internal processes. After all, they hadn't been in the habit of creating invoices. Starting this new process took time, but was an important step in optimizing A Click Above's payments. Even though adding in invoicing took time, ultimately using Finli saved hours for A Click Above.
Bacon said that the money and time they now save on the backend is immensely valuable. Employees no longer have to drive to the bank to physically deposit checks or spend time reconciling them. They're saving hours upon hours in every six-week training session, in reconciliation alone. A Click Above estimates they're saving at least 10 hours per session, which translates into a minimum of 65 hours per year. Time saved doesn't even include the previous hassles they no longer have to deal with. There is a great deal of time and money saved now that would have been spent driving to the bank and manually tracking payments and customers.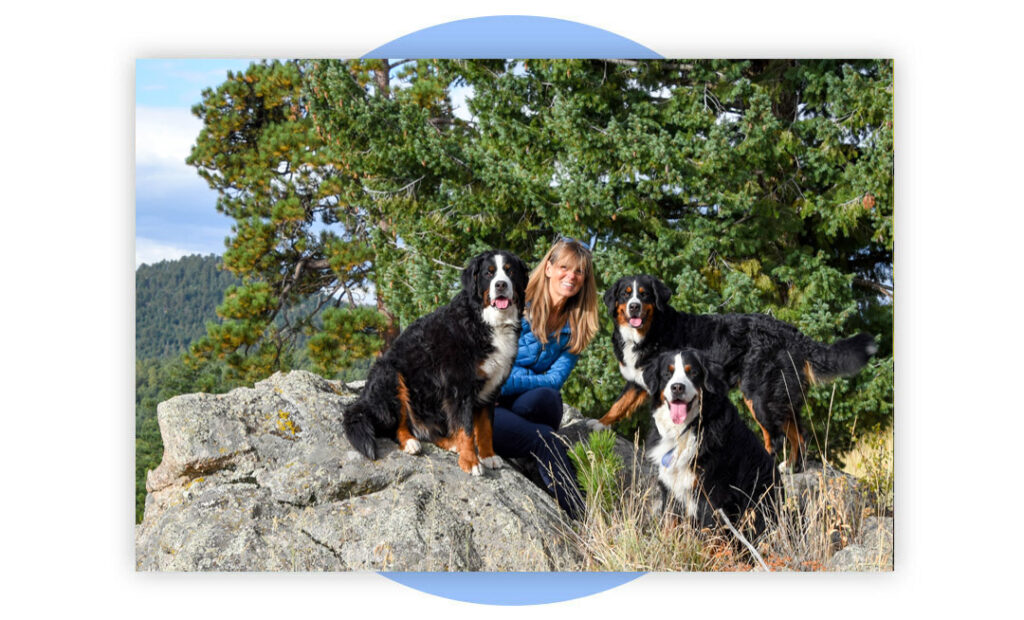 Trusting the Process and Garnering Results 
Roughly 60% of the company's clientele are over 60 years of age and not very familiar with online payments. However, A Click Above found it very easy to squash concerns with simple instructions and explanations around Finli's security and compliance. They wanted to make sure their clients felt the same trust they did after thoroughly vetted Finli.
When Finli was rolled out, A Click Above began charging a small fee for paper check payments, in the hopes of encouraging customers to make the switch. The first month, they found that 70% of their clients easily transitioned to digital payments. Over the last eleven months, A Click Above's clientele has almost entirely migrated to payments through Finli. Today, less than 1% of their clients use paper checks.
Bacon said, "I recommend other folks who are new to Finli stay the course. It's always hard to get people to change the way they do things, but the benefits of switching to a digital system like this is so worthwhile. It's also a great benefit to small businesses to have a third party collect payments on their behalf. It reduces their risk and liability, and makes customers more comfortable."
When asked what else she likes about Finli, Bacon added: "Your customer support team has made all the difference. Our representative helped us constantly when we first started, and has been there ever since to ensure our clients aren't confused and that we understand updates and changes to the platform. I also love that Finli sends payment reminders. I don't have to remember to do that, and we get paid faster that way, too."
Our team loves to play a role in helping businesses like A Click Above succeed. If you're located in Northern Virginia and looking for competitive dog training or training just for pets, we highly recommend you check them out.
Does your small business use Finli? We'd love to share your story with our community. Drop us a note to hello@finli.com.
If you're not already using Finli for your small business's billing administrative work, what are you waiting for? Try Finli today!